Events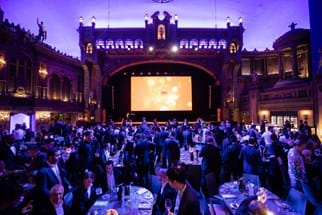 Save the Date
---
VIC/TAS AWARDS GALA
6th November 2020
We're under way with bringing together an exciting Awards Gala at the Forum Theatre this year.
The CMC are currently working on organising sponsorship packages, award submission pricing, entertainment, MC and AV to make this years' event a night to remember.
Watch this space for more updates!
---

Education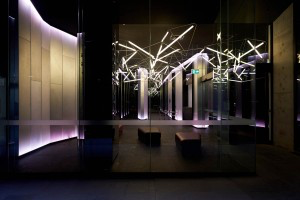 Learn about Lighting
---
Our industry leading, Nationally Accredited lighting courses are popular with new and seasoned professionals across the building and construction sectors, including engineers, builders, designers, architects, lighting professionals, and those involved in the development and regulation of lighting policy.
---
Online learning
The NCC Section J6 webinar is now available to IESANZ members in the Members section (log in to view).
VIC & TAS Chapter Committee Members
Chapter President
Anne Truong
anne@lightproject.com.au
Chapter Vice President
Jane Gilchrist
jane.gilchrist@eaglelighting.com.au
Treasurer
James Houlihan
JamesH@buckford.com.au
Secretary
Siva Teja
Siva.Nadella@trafficworks.com.au
Board Member
Andrew Ferreira
andrew@lightproject.com.au
Marketing/Graphics Design

Danah Gochman
Anne Truong

Danah@lightproject.com.au
anne@lightproject.com.au

Education Manager
Landon Bannister
landon.bannister@southernlighting.com.au
State & Qualifications Committee
Jane Gilchrist
jane.gilchrist@eaglelighting.com.au
State & Qualifications Committee
Steve Brown
s.brown@ndylight.com
State & Qualifications Committee
Anthony Turco
Anthony.Turco@jacobs.com
Membership Manager
Anthony Strangis
anthonystrangis@gmail.com
Tech Meeting Manager
James Murrell
james.murrell@urbanlightinggroup.com.au
Awards Convenor
Adrian Marturano
adrianm@buckford.com.au
Awards Dinner Convenor
Anne Truong
anne@lightproject.com.au
Awards Dinner Committee
Laurie Giraudeau
laurie@lightproject.com.au
Awards Dinner Committee
Jane Gilchrist
jane.gilchrist@eaglelighting.com.au
Awards Dinner Committee
James Houlihan
JamesH@buckford.com.au
Awards Dinner Committee
Cassee Gray
cassee@glowingstructures.com
Member
Lucy Krimmer
lucyk@f-pov.com
---
IES VIC/TAS 2019 Awards Dinner Photos
IES VIC/TAS Technical Event Photos