Technical
The Forum Theatre
Walking Tour
---
IES VIC/TAS are proud to present our August Technical Event. We will be undertaking the Forum Theatre walking tour, more details to come.
Date: Tuesday, 28 August 2018
Time: 1pm
Venue:The Forum Theatre
---
August Technical Event - Lighting Well
---
IES VIC/TAS are proud to present our August Technical Talk presented by David Ritter of Atelier Ten who will enlighten us with details of the WELL Standard, how it was developed, its purpose, its technical requirements and how we can use this standard in our current projects for the benefit of all.

Date: Tuesday, 28 August 2018
Time: 6:00 - 8:00pm
Venue: Light Project Office, 1/70-78 Gipps Street, Collingwood, VIC 3066
---
CIBSE 2018 Seminar Series The Anatomy of the Smart Building
---
The Chartered Institution of Building Services Engineers (CIBSE) hosts an annual seminar series, this year the theme is smart buildings.
Date: Thursday, 18 October 2018
Time: 12:30 pm to 5:30 pm (AEDT)
Venue: The Treasury Theatre, Melbourne
For IESANZ members please use the Promotional code: IESspecial when booking. This will reduce the price of a non-member ticket to the CIBSE member price

Awards
Victoria & Tasmania 2018 Awards
---
The IESANZ Light Awards program provide a unique opportunity for public and industry recognition of professionalism, ingenuity and originality in lighting and luminaire design.
Engage in the IES: The Lighting Society Victoria & Tasmania Chapter Awards.
Awards will be presented at:
IES VIC/TAS 2018 Awards
The Forum Theatre
5 October 2018

Education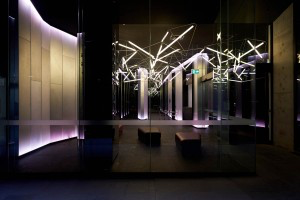 Learn about Lighting
---
Our industry leading, Nationally Accredited lighting courses are popular with new and seasoned professionals across the building and construction sectors, including engineers, builders, designers, architects, lighting professionals, and those involved in the development and regulation of lighting policy.
VIC & TAS Chapter Committee Members
| | | |
| --- | --- | --- |
| Chapter President | Jean-Paul Kirkland | jpkirkland75@gmail.com |
| Chapter Vice President | Anne Truong | anne@lightproject.com.au |
| Treasurer | James Houlihan | jamescolwell@live.com |
| Secretary | Jane Gilchrist | janeg99@gmail.com |
| Board Member | James Lescohier | james.lescohier@iesanz.org |
| Education and Sponsorship | Landon Bannister | landon.bannister@southernlighting.com.au |
| Membership | Anthony Strangis | anthonystrangis@gmail.com |
| CMC Member | Lisa Saravanamuttu | |
| Committee Member | Trevor Duncan | |
| Committee Member | Adrian Marturano | |
| Committee Member | Avi De Silva | |
| Committee Member | Corey Busuttil | |
| Committee Member | Sarah Palliser | |
| Committee Member | Sivateja Nadella | |
| Committee Member | Stephanie Morrison | |