IESANZ members are professionals and businesses with
deep expertise in all fields of lighting

. Public policy efforts involve uniting the voices of lighting professionals to contribute to practical safety, innovation and energy policies in Australia and New Zealand.

Appropriately qualified members are available to contribute to policy development in the areas of Safety, Sustainability, Amenity, Technology, Health and Education.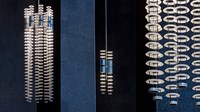 IESANZ public policy efforts involve
uniting the voices of lighting professionals

to contribute to practical energy policies in Australia and New Zealand.

The work of the Society is in accordance with an internationally recognised definition of Sustainable Lighting Design: Sustainable lighting design meets the qualitative needs of the visual environment with the least impact on the natural environment.

Lighting Professionals in Australia and New Zealand are at the forefront of knowledge for all lighting issues related to Public Amenity, Lighting Education, Health, Safety, Sustainability and Technology.
The Society's Advocacy efforts include the following;
Development and implementation of the Society's strategic advocacy campaigns

Preparation of policies designed to effect change by state and local policymakers

Cultivation of relationships with key policymakers

Engagement other local lighting bodies in the process to engender strength through unity

Preparation of effective policy and advocacy materials

Tracking and analysing legislation, and regulatory and administrative proposals before state and local bodies
Speaking at public forums, conferences and meetings, as well as to print journalists and broadcast media

Building coalitions to further the Society's public policy agenda

Developing advocacy work plans and supervise volunteers

Identifying funding sources and writing funding proposals in collaboration with the Board

Working with the CMCs to advance nationwide public policy campaigns.
OTHER ORGANISATIONS IN OUR NETWORK
Lighting Journal - Australia

Lightseek (UK)

Indian Society of Lighting Engineers

Safe Work Australia

Lighting Council - Australia