Technical
The National Construction Code - Section J6
---
Please join us for an IESANZ technical meeting covering the 2019 release of The National Construction Code Section J6.
Hear from the IESANZ Technical Director - Scott Forbes and Australian Building Codes Board Senior Project Officer - Michael Dodd on the impact of changes to this document on lighting professionals. On behalf of IESANZ Members, we have been actively involved in the review of this Code and have worked closely and constructively with the ABCB. The presentation will be followed by an opportunity to have all your questions answered.
When: Wednesday 29 May, 2019
Time: 5:00pm to 7:30pm
Venue: AusIndustry - 44 St Georges Terrace, Perth
Free for IESANZ members and it will attract 1 IESANZ CPD Point.
Hosted at the AusIndustry office in your local capital city. Seats are strictly limited so please get in quick to secure you spot.
For more information click here.
Please Note: The Perth event will be providing in a live webinar format for viewing and interaction for anywhere.
Click here to Register for Perth Webinaron the 29th May at 5pm Perth time, 7pm East Coast or 6:30pm in South Australia.

Awards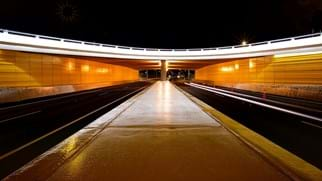 2018 Awards
---
The Awards represent the WA Chapter's most important contribution to the recognition and promotion of the art and science of illuminating engineering in WA. As well as giving acclaim to designs of high standard, the Society believes that in promoting the awards, the concept of professionalism in the industry is enhanced and the importance of lighting design is publicly acknowledged.

Education


Lighting courses
---
Our industry leading, Nationally Accredited lighting courses are popular with new and seasoned professionals across the building and construction sectors, including engineers, builders, designers, architects, lighting professionals, and those involved in the development and regulation of lighting policy.
WA Chapter Committee Members
| | | |
| --- | --- | --- |
| Chapter President/Chapter Treasurer/Board Member | Neil Catterall | wapresident@iesanz.org |
| Chapter Vice President | Clayton Meyer | wavicepresident@iesanz.org |
| Board Member | Neil Catterall | |
| Membership | Clayton Meyer | wamembership@iesanz.org |
| Treasurer | Neil Catterall | |
| Technical Events Coordinator | Clayton Meyer | |
| Status & Qualification | Mervin van der Linde | |
| Education | Paul Good | paul@gooddm.comz |
| Secretary | | wasecretary@iesanz.org |
| Social Media & Website | | wacommunication@iesanz.org |