Technical
WA CMC - Call for Nominations
---
Nominations for the 2019/20 Chapter Management Committee are being called. All financial members are eligible to apply.
See the Committee tab for more information.
---
Annual Chapter Meeting and Technical Presentation
The Challenges of Airport Lighting and the Advantages of LED Solutions
Members and guests are invited to attend the Annual Chapter Meeting followed by a Technical Presentation and Multimedia Presentation.

The IESANZ WA Chapter presents Chris Marques Business Development Manager of CU Phosco Lighting from Hertfordshire, UK who will outline some of the many challenges experienced in relation to airport exterior lighting solutions. With his involvement in initial consultation, design, manufacture, installation, final commissioning and maintenance of lighting systems for all markets, including Sports Stadiums, Airports, Ports and Highways throughout the world, Chris has a wealth of knowledge in this area. He will also share with those in attendance his experience of the advantages of LED solutions for airport lighting projects.
To conclude the evenings proceedings and particularly for those members who could not attend the WA Chapter 2018 LiDA Lighting Design Awards Event last year we will be providing a further showing of the multimedia presentation which showcases the seventeen tremendous WA lighting submissions which were received, and delivers a visual and audio commentary of each of the submissions conceived by the extremely talented lighting designers.
Please feel free to extend the invitation to non-members, as many of our lighting industry colleagues will find this event interesting.
Venue: Quality Hotel Ambassador, 'Boronia Room' – 196 Adelaide Terrace, PERTH
Date: Tuesday, 6 August 2019
Time: 6.00pm for a 6.30pm start
If attending RSVP to Clayton Meyer wavicepresident@iesanz.orgprior to Friday 2 August 2019
This event is kindly sponsored by:
---

Awards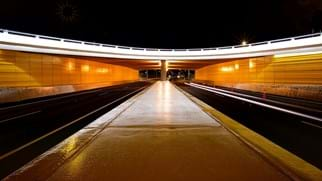 2019 Awards
---
The Awards represent the WA Chapter's most important contribution to the recognition and promotion of the art and science of illuminating engineering in WA. As well as giving acclaim to designs of high standard, the Society believes that in promoting the awards, the concept of professionalism in the industry is enhanced and the importance of lighting design is publicly acknowledged.

Education



Lighting courses
---
Our industry leading, Nationally Accredited lighting courses are popular with new and seasoned professionals across the building and construction sectors, including engineers, builders, designers, architects, lighting professionals, and those involved in the development and regulation of lighting policy.
---
Online learning
The NCC Section J6 webinar is now available to IESANZ members in the Members section (log in to view).
WA Chapter Management Committee Nominations
Nominations for the 2019/20 Chapter Management Committee are being called. All financial members are eligible to apply.
Submissions are to be emailed or posted to the IESANZ WA Returning Officer. Download the nomination form here. Please email or post the completed form to the IESANZ WA Chapter Returning Officer to be received no later than 5.00pm AWST on Monday 29th July 2019.
Nominations received after this time will not be valid.
IESANZ WA Chapter Returning Officer
IESANZ Ltd – WA Chapter Email: wareturningofficer@gmail.com
Postal Address:
IESANZ WA Chapter Returning Officer
2/68 Erindale Road
BALCATTA
WA 6021
---
WA Chapter Committee Members
| | | |
| --- | --- | --- |
| Chapter President/Chapter Treasurer/Board Member | Neil Catterall | wapresident@iesanz.org |
| Chapter Vice President | Clayton Meyer | wavicepresident@iesanz.org |
| Board Member | Neil Catterall | wapresident@iesanz.org |
| Membership | Clayton Meyer | wamembership@iesanz.org |
| Treasurer | Neil Catterall | wapresident@iesanz.org |
| Technical Events Coordinator | Clayton Meyer | wamembership@iesanz.org |
| Status & Qualification | Mervin van der Linde | |
| Education | Paul Good | paul@gooddm.comz |
| Secretary | | wasecretary@iesanz.org |
| Social Media & Website | | wacommunication@iesanz.org |