Technical
WA CMC - Call for Nominations
---

Awards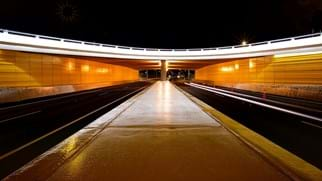 2019 Awards
---
Check out our photo from the Awards event.
See our Awards Entrants photos

Education



Lighting courses
---
Our industry leading, Nationally Accredited lighting courses are popular with new and seasoned professionals across the building and construction sectors, including engineers, builders, designers, architects, lighting professionals, and those involved in the development and regulation of lighting policy.
---
Online learning
The NCC Section J6 webinar is now available to IESANZ members in the Members section (log in to view).
WA Chapter Committee Members
| | | |
| --- | --- | --- |
| Chapter President | Tiina Ratamo | wapresident@iesanz.org |
| Chapter Vice President | Shaun McNally | wavicepresident@iesanz.org |
| Secretary | James Wallace | wasecretary@iesanz.org |
| Treasurer | Paul Good | watreasurer@iesanz.org |
| Membership | Dylan Phillips | wamembership@iesanz.org |
| Education | Paul Good | waeducation@iesanz.org |
| Awards | Shaun McNally | wavicepresident@iesanz.org |
| Technical Events & Communications | Kevin Kelly | waevents@iesanz.org |
| Marketing | Anthony Russo | arusso@etcol.com.au |
| Student Liaison | Marie Botsis-Premici | marie@montauklightingco.com |
| Standards | Tiina Ratamo | wapresident@iesanz.org |
| Status & Qualification | Tiina Ratamo | wapresident@iesanz.org |
| Board Member | James Wallace | james.wallace@iesanz.org |