Technical
---
Would you like to advertise in our Sidelights e-magazine?
Click on the

"News"

tab above for more information about purchasing advertising!
---

Awards
---

NSW/ACT 2022 Lighting Awards Dinner
"Day of the Dead"
Click on the image below to see all the amazing photos from the awards night !

---
The
"Technical Lighting Representative Award"
nominations are now open
Please complete the nomination form below and return to
by Friday 20th October


Events
---
2023 IES NSW Awards
"Grand Mask Ball"
Friday 3rd November 2023
The Star Event Centre
6:30pm
Dress: Black tie + mask
RSVP: 13th October 2023
All enquiries to nswevents@iesanz.org

---
ACT Christmas Party 2023
Wednesday 6th December 2023
From 5:30pm
Location :
Cabo, 27 Northbourne Avenue, Canberra, ACT 2601
FREE to members and guests


Education
---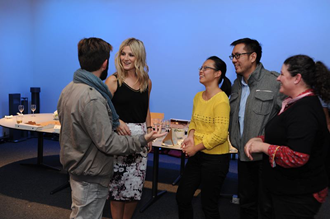 ---
Lighting Courses
---
Our industry leading, Nationally Accredited lighting courses are popular with new and seasoned professionals across the building and construction sectors, including engineers, builders, designers, architects, lighting professionals, and those involved in the development and regulation of lighting policy.
Chapter Newsletter - Sidelights
Advertising in Sidelights

Suppliers of digital material are responsible for checking that all files are complete and correct before sending.
Images
Image types accepted are high resolution JPEGs, TIFFs and PNGs.

Resolution: 300 dpi or better at 1:1. (The final size at which it will be used).

Sidelights is predominately an e-newsletter so please be sure the images are in RGB colour format to ensure correct colour rendering on the monitor.
PDF Files
When supplying a high resolution PDF, please ensure all fonts are embedded, images are RGB and at least 300dpi.
Standalone Logos
Any standalone logos are to be supplied in the preferable format of an EPS or PNG file.
Alternative to that would be a high resolution JPEGs or TIFFs.

Margins
For PDFs, allow a 10mm margin on all edges to avoid any cropping of text or logo when printed by our readers.
For INDD files, allow a 3mm bleed margin on all sides.

Material Deadline
Sidelights is issued on the Monday of each Feb, Apr, June, Aug, Oct, Dec. Please ensure that all content is submitted no later than the 20th of each prior month to ensure sufficient time for compiling and editing.
Please email the advertisement to the Sidelights editor with details on the issue(s) the advertisement is to be published in.

Sending
Ad size

Width x Height

Rates (per annum)

A4 Full page
A5 Half Page
Banner

210mm x 297mm
210mm x 148mm
210mm x 74mm

$400 + GST
$300 + GST
$200 + GST
Advertising Enquiries
IESANZ Ltd (NSW Chapter)
Sidelights Newsletter
Contact: Kam Naidoo - nswtechnical@iesanz.org

NSW & ACT Committee Members
ACT Committee Members