Technical
---
ACT Chapter
"A Night of Emergency Lighting Standards & Technology"
On behalf of the IES: The Lighting Society, in conjunction with Clevertronics, I am excited to invite you to an educational seminar with Michael Duce. Michael has had over 20 years of experience in emergency lighting and has been an instrumental figure in promoting the education and purposes of emergency lighting within the community. This night will focus on standards and showcase some interesting challenges and opportunities in the emergency and exit lighting world.
Note that whilst the target audience will have topics geared towards the disciplines mentioned, all are welcome to come and engage in this educational session.
Date: Tuesday June 20th 2023
Target Audience: Design engineers and certifiers
Time: 5.30pm to 7.30pm
Location: Two24, Level 1, 224 Bunda Street Canberra (parking in Canberra Centre Target carpark and walk through the walkway bridge in Level 1)
RSVP Link: To actevents@iesanz.org by Tuesday 13th June.
As always, there will be food and drinks provided. Please feel free to forward this to any colleagues interested.


Education
---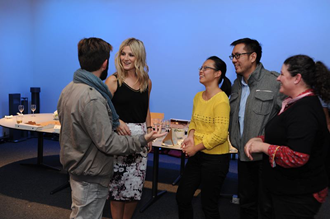 ---
Lighting Courses
---
Our industry leading, Nationally Accredited lighting courses are popular with new and seasoned professionals across the building and construction sectors, including engineers, builders, designers, architects, lighting professionals, and those involved in the development and regulation of lighting policy.
---
Events


NSW/ACT Bowling Tournament 2023
Strikes again !
Manhattan Superbowl

549 Gardners Road,
Mascot, NSW
(Next to Newmarket Hotel)

Thursday 6th July,
2023
Sponsorship per lane –
Groups of up to 7 people per lane at $70 per person
7 Canapes + 2 Games of Bowling

Arrivals 5pm
Bowling Starts 6:00PM – 6.30-8.30PM
Trophy Ceremony 9:15PM
Tickets below !

Chapter Newsletter - Sidelights
NSW & ACT Committee Members
ACT Committee Members