Awards
---
Check out our photos from our 2019 Awards Night. Click on the Flickr icon below to see them all.

---
---
NSW IES AWARDS DINNER
The NSW 2021-22 Awards Dinner bookings are now open.
Please contact the CMC or email to nswevents@iesanz.org for the sponsorship and ticket booking forms.
'Day of the Dead'
Friday 4th November, 2022
NOTE: All NSW award dinners will now be held on the first Friday of November each year. Sponsorship and tickets will be available for purchase at the beginning of August and bookings will close 15th October each year.


Education
---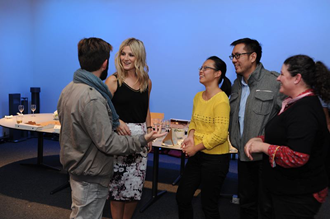 Lighting Courses
---
Our industry leading, Nationally Accredited lighting courses are popular with new and seasoned professionals across the building and construction sectors, including engineers, builders, designers, architects, lighting professionals, and those involved in the development and regulation of lighting policy.
---
---
Chapter Newsletter - Sidelights
NSW & ACT Committee Members
ACT Committee Members