Technical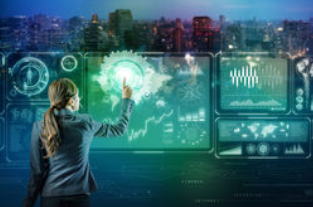 Tech/Social Events
---
---
ALL EVENTS HAVE BEEN POSTPONED UNTIL FURTHER NOTICE
DALI 2 Presentation
---
"In November 2020 DALI-2 was adopted as the first, and at time of writing the only, AU/NZ lighting control standard. To propose a lighting design that is compliant with the new standard, it is important to understand the implications of AS/NZS 62386, what DALI-2 has to offer the lighting industry, and how the open protocol of DALI-2 provides genuine benefits by way of future-proofing lighting systems." Click the Picture Below for the information!
JOINS US and INTELLIGENT ENVIRONMENTS and Discuss all thing DALI ---- 2
RSVP to:
to be kept in the loop
---

Lighting for Education
How do we design lighting for schools, why does it matter, and what is a "quality learning space"?
Wellington – 6pm, 5th October
Christchurch – 6pm, 6th October
Auckland – 6pm, 7th October
(Venues to be advised)
Save the Date!
RSVP to : nzevents@iesanz.org .. to be kept in the loop.
---
IOT & Wireless Lighting Controls
*** Update ***
The NZ chapter will be running a tech event on the Internet of Things in short order, we are awaiting some certainty with regard to Covid levels and the return to level 1 prior to scheduling this event.
Our ongoing thanks to MHL for providing the speaker and sponsorship of the event and your understanding during this time of uncertainty.
Internet of Things (IOT) is considered to be the next revolution in technology – Industry 4.0. It will transform everything around us in a disruptive way including lighting. Currently, we are experiencing the first step in lighting towards IOT through wireless lighting control. Smart lighting controls has received a lot of global attention recently. Smart lighting controls aims to combine drivers with sensing, control algorithms and wireless communications to deploy scalable lighting solutions. Even though they are more versatile, comprehensive and advanced compared to the previous generation of lighting control, the end goal of smart control systems are to integrate and work autonomously in the IOT eco system.
At this event, team at Matt Hogg and Jeo Joseph of MHL would like to share their research over the last year in the field of IOT. Helping you to understand it from the perspective of a lighting professional and how it might change our industry.
The Presentation Includes Topics
● Understanding IOT and new opportunities in Lighting
● How IOT can help luminaries create new meaning and value
● Comparison on various wireless protocols
● Comparison on various emerging smart lighting controls systems
Thursday TBA 2021
Beca 21 Pitt Street,
Auckland Doors open at 5.30pm with a 6.00pm start
Drinks and nibbles will be provided
Please RSVP to nzchapter@iesanz.org by 23rd of February 2021
---

Awards

2021 Awards
---
It is with regret that the upcoming Lighting Awards Dinner cannot proceed under the red traffic light.
The NZ Chapter Committee has consulted with key stakeholders, and we are now aiming for a date in late October or early November 2022, where we will celebrate this year's successes along with those from last year.
We want to acknowledge our 2021 awardees before then, so the committee is currently working to present those certificates in an online format. Details will be published in the weekly bulletin - please keep an eye out for more information.
We thank you all for understanding.
Kate Conway,
NZ Chapter President

---
Lighting Design Awards Zoom Presentation
Click the Zoom button below the flyer to join the presentation.

---


Education

Professional Development
---
Our industry leading, Nationally Accredited lighting courses are popular with new and seasoned professionals across the building and construction sectors, including engineers, builders, designers, architects, lighting professionals, and those involved in the development and regulation of lighting policy.
---
Events
---
NZ Chapter Committee Members