The IESANZ offers a range of benefits for business and other organisations with an interest in lighting and the spaces that we use for life, health, adventure, business, sport, tourism and events.
Corporate Membership provides many opportunities to engage with members and others in the industry, through Education Courses, Technical Meetings, and International Conference and networking at a local, national and international level.
Corporate
You'll be amazed at the difference Corporate Membership that IES: The Lighting Society can make to your company's exposure and networking opportunities.

Membership benefits include, but are not limited to:
Corporate membership is linked with the personal memberships for people within the company. Each member receives IESANZ communications relevant for the chapter they are in and the Society wide bulletin.
Costs for x number of memberships for personnel within your company included*. Note that minimum numbers for corporate members rise in multiples of two (to encourage members to enrol more people). Note that New Zealand remains separate given the need for separate company entities for companies trading in NZ.
Companies can advertise their corporate membership across the IESANZ through the use of email signatures and/or other media (to be discussed and agreed with the IESANZ Board prior to use).
Access to IES-NA web-based resources and discounts through your associate+ grade society memberships
Official IES: The Lighting Society "Lighting" magazine (up to 6 editions per annum) if sent to each fo the members nominated in your corporate membership.
"Corporate Member" certificate for your office (nominate the number of copies required)
Discounts for the organization's employees attending IESANZ Ltd Conventions, seminars and courses when paid for by the Corporate member.
Discounts for Corporate members exhibiting at IESANZ Ltd Trade Shows and Conventions
Invitation to attend, sponsor or exhibit at special events such as the IES: The Lighting Society Conference and Chapter-level Lighting Design Award functions. These events will give your company maximum exposure to the lighting industry as well as other affiliated organizations
Exposure to continuing professional development as the Society conducts regular technical meetings, seminars and workshops
Entry in the Chapter Lighting Design Awards and/or Luminaire Design Awards
Chapter newsletter via email (or hard copy where this may be provided)
Listing of your Corporate support in the Society's various media, viz. our official website www.iesanz.org, "Lighting" magazine, (including the annual edition containing the Who's Who of Lighting in Australia and New Zealand), and Chapter newsletters where applicable.
Ability to claim personal CPD points through continuing professional development as the Society conducts regular technical meetings, seminars and workshops.
* Note: Company membership is tied to the company number – companies with different branches across chapters can amalgamate their membership. New Zealand companies are required to account for their NZ membership separately given tax requirements. Companies wishing to retain their corporate membership, and more than 10 members can pay a flat rate of $720 for each two additional members (which will further reduce the overall cost per member).
Join or Renew Now
Contact your local Chapter or Secretariat for more information to join IES: The Lighting Society as a Corporate member, or to renew, today.
Click here for Chapter contact details.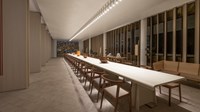 ---
Pricing:
| Number of Members | Price |
| --- | --- |
| 2 Members | $1200 AUD excluding GST |
| 4 Members | $2280 AUD excluding GST |
| 6 Members | $3384 AUD excluding GST |
| 8 Members | $4464 AUD excluding GST |
| 10 Members | $5520 AUD excluding GST |
| More than 10 Members | $5,520 + $720 for every two additional members |
Note: GST will be applied at the rate of 10% for Australian Corporates and 15% for NZ Corporates
---