IESANZ Light in Focus Event
Conference, Exhibition & Awards Dinner
We are back on!
IESANZ is planning our next lighting Conference to be held on Wednesday 7th and Thursday 8th June, 2023 at Doltone House, Jones Bay Wharf, Pyrmont, Sydney.
Early Bird Tickets are now available
Topic for Light in Focus IESANZ Conference 2023 will be:
Exhibition
An opportunity to visit the best of the best and see what's next in lighting innovations.
Conference
With industry experts locally and internationally, the Conference program will be jam-packed with forward thinking content and topical industry discussions.
Awards Dinner
Pre-dinner drinks, a three-course meal and entertainment form part of the Awards Dinner which will take place on the Starship Sydney which will cruise Sydney Harbour for a spectacular view of the lights of VIVID Sydney.
A range of member and non-member ticket options are available for the Exhibition, Conference, and Awards Dinner which will be held on the evening of 8th June 2023 and tickets are limited.
Find out WATT'S NEXT in lighting!
Best regards,
MIES,RLP, Board Director - Conference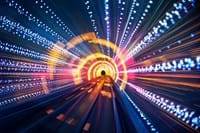 Early Bird Tickets Now Available
Announcing our Conference Expert Speakers!
The IEASANZ Organising Committee is excited to announce our speakers for the upcoming Light In Focus Event 6-8th June 2023.
With industry experts from Australia and around the world, the Conference program will be jam-packed with forward thinking content and topical industry discussions. We are pleased to announce the following topics and speakers:
Dr Amardeep Dugar – Biodynamic lighting: capturing the spirit of "life-centric" lighting
Martin Klassen – Lighting design of things smart from the start
Professor Robert Karlicek – Lighting's evolving role in smart buildings
Dr Christopher (Kit) Cuttle – LiDOs Procedure
Jack Noonan – Light, human health and WELL: local and international trends
Dr Peter Boyce – What constitutes good lighting today?
Adam Meredith – MONA exhibitions and extensions
Dr Steven Lockley – Clinical occupational applications of non-visual dynamic lighting interventions: From the ICU to the ISS
David Lewis – Olympic Games broadcast lighting – an evolution
Tony Bergen – Technical aspects of measuring light
Warren Julian – AS/NZS 1680
More speakers and detailed information will be provided over the coming months.
---
Download the program below

---
Exhibition and Sponsorship Opportunities
Exhibition and sponsorship opportunities are limited.
If you are interested in exhibiting at the Light In Focus event please contact our PCO for more details.
Want to stay updated?
To stay updated on the Light In Focus event details please email us at secretariat@iesanz.org to join our mailing list.
For all inquiries including speaker submissions, exhibition, and sponsorship enquiries, please contact our PCO, Cecelia Haddad via email:
cecelia@marketingelements.com.au
or phone: 0411 264 948