Technical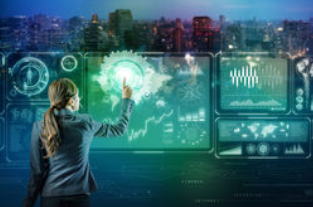 Tech/Social Events
---
Intelligent Buildings Using The Latest Sensor Technology
Auckland: Thursday 22nd October - Beca - 21 Pitt Street
Christchurch: Tuesday 27th October - TBC -
Wellington: Wednesday 28th October - Beca - 85 Molesworth Street, Thorndon, Wellington
All evenings, doors open at 5.30pm with a 6.00pm start Drinks and nibbles will be provided
Presented by Harald Giffels BSc, MBA, TechIES – Lighting and control consultant. Harald is the Steinel Product and Application Manager as well as technical specialist at ESC. He is in the lighting business for over 30 years and has worked for different lighting manufacturers in Europe and New Zealand.
Lighting and sensor technology has become the platform for advanced lighting control. The collection and processing of data as well as advanced analytics are the backbone for intelligent and smart buildings. Harald has had a wide exposure to the world of controls and the new emerging world of smart buildings. Steinel where having their first Dialog Days last month with a wealth of technology and product information given in over 15 Webinars
Harald will give a summary the latest developments in sensor technology and it's inter connectivity in the modern world by using BLE-Mesh and providing API's to higher level systems
---
Auckland Supplier Mini-Show
18th November 2020
The IESANZ NZ Chapter have arranged a mini trade show for our Auckland membership. We have 15 suppliers taking the opportunity to provide consultants and specifiers with access to their products in a friendly, non-confrontational way.
This evening is set up for Lighting specifiers to come along and have a look at the latest Lighting technologies.
While the suppliers displaying their wares are limited to those that have members or are corporate members, all (members and non-members) are welcome to come along, so tell your mates, bring your colleagues, come and learn, and network.
This evening provides you the opportunity to find out about new product information from 15 suppliers in a single venue and short period of time. Ask questions, learn lots, provide feedback on the products you see.
You could even arrange to have a dinner in one of the local restaurants after the show!!
Date: Wednesday 18th November
Time: Doors open at 5:00pm and the event will close at 8pm.

Venue: Beca (Auditorium)

Address: 21 Pitt Street, Auckland (Parking in Wilsons car park on Mercury Lane)

Please RSVP to nzevents@iesanz.org
---
Let's Light up the Forest in Rotorua
The IES would like to invite you to join us for a Mountain Biking trip to Rotorua for the Lighting Community on the
7th of November
Meeting Time
7:30am at the Z Service Station, Bombay Hills or at Waipa MTB Café at 10:15am
More Details
Lunch in Rotorua at 12:30pm. After lunch, you can choose to head back to the trails or head home.
Bike Hire
is available from $39 for those that don't have their own. E-Bikes are also available. Beginners to experts are welcome, so let's take the opportunity to get out of the house and do a bit of non-partisan networking while we keep fit and enjoy the views!
Once we have numbers, we will share the list amongst the group for car sharing.
Social distancing will be everyone's own responsibility.
RSVP via email to matt.hogg@lights.co.nz

Awards

2021 Awards
---
Our 2020 Lighting Awards Programme is postponed in light of COVID-19.
Award entry opens on 1 July 2021
---
IESANZ NZ CHRISTMAS PARTY
SAVE THE DATE 27th November 2020 | Auckland
(and potentially other centres TBA)
The IESANZ NZ Chapter are wanting to have a Xmas party in lieu of the Lighting awards. No one needs to miss out on what is an awesome industry get together and fun night. This request is directed to Companies who value the people in the Lighting industry, we welcome your help to sponsor the evening, and in return provide you with the ability to hand out your own tickets. We need your support and are asking interested sponsors to reply by this Friday 9th October.
VENUE: La Zeppa Bar 33 Drake St Freemans Bay Auckland
Corporate Members – $550.00
Non-Corporate Members – $650.00
Please RSVP to nzevents@iesanz.org
We suggest that doors would open around 5.45pm, with your sponsorship providing a selection of nibbles and a limited number of drinks, after which a cash bar would operate. Also – let us know if you would be interested in sponsoring a similar celebration event in Hamilton/Wellington/ Christchurch
---
Queenstown Dinner
Due to the awards dinner being postponed there are a number of members who are finding themselves in Queenstown on the 6th of November
Stephen Collard - Treasurer of the NZ Chapter is arranging for a "pay your own" dinner on the 6th of November in January
If you find yourself in Queenstown and want to join him please contact him on
For more information
---

Education

Professional Development
---
Our industry leading, Nationally Accredited lighting courses are popular with new and seasoned professionals across the building and construction sectors, including engineers, builders, designers, architects, lighting professionals, and those involved in the development and regulation of lighting policy.
---
Lighting Symposium NZ
(Training and up-skilling day for all lighting enthusiast)
Massey Uni/IESANZ Upskilling day – postponed to a later date TBC
RSVP - nzevents@iesanz.org
---
NZIHT COURSES
The NZ Chapter is pleased to support and note the NZIHT (NZ Institute of Highway Technology) is running their courses on road lighting in June in two different locations
Course A – AS/NZS1158, a 1 day course facilitated by Steve Muir and Geoff English, Chch 03/06/20 and Auckland 24/06/20

Course B – Design Training, a 1 day course facilitated by Steve Muir, Chch 04/06/20 and Auckland 25/06/20
---
NZ Chapter Committee Members
President
Board Member

Greg Williams

greg.williams@iesanz.org

gregwilliams@beca.com

Vice President
Kate Conway
kate@lightingdesignbykate.co.nz
Treasurer
Stephen Collard
nztreasurer@iesanz.org
Secretary
Tracy Bronlund

nzchapter@iesanz.org

tracyb@bpl.co.nz

Awards Convenor
Deepak Chandra
deepak.chandra@fagerhult.co.nz
Awards Dinner Co-ordinator/Wellington Liaison
Trevor Simpson
trevor.simpson@light.co.nz
LCNZ Liaison

Greg Williams

Alina Iacob

greg.williams@iesanz.org

alina.jacob@zumbotelgroup.com

Technical Events
Josh Duckett
josh@impressionslighting.co.nz
Membership/Status & Qualifications
Kate Conway
kate@lightingdesignbykate.co.nz
Standards
Ewan Cafe
ewen@3dlightingdesign.com
Hamilton Events
Josh Duckett
josh@impressionslighting.co.nz
Wellington Events

Cedric Williams

Michael Warwick

cedric.williams@ideal.co.nz

michael@maw.nz

Christchurch Liaison
Trevor Simpson
trevor.simpson@lights.co.nz
Auckland Liaison

Mike Bernard

Alina Iacob

mbernard@xerolighting.com

alina.jacob@zumbotelgroup.com

Communications/Website
Martin Granese
Martin.Granese@beca.com
Education
Susan Mander
s.mander@massey.ac.nz
Varda
Nick Gilbert
nick@forthdimension.co.nz