Technical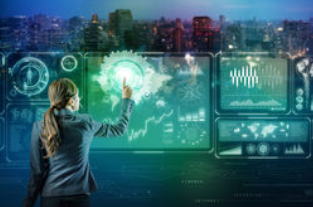 NZ ACM and Tech Event: Flicker
---
Notice is given of this year's ACM occurring on 31 July at Beca in Auckland, doors open at 5.30pm Training Room 2, 21 Pitt St Auckland.
Attendance at the meeting by skype will also be made available.
Note that current financial members are permitted to vote. There will also be a last call for volunteers for the Chapter Management Committee during the ACM.
Following the ACM, we are providing a Technical Event on the subject of Flicker.
Speakers for this interactive event are Susan Mander and Chris Chitty.
This tutorial aims to give an interactive introduction to flicker in retrofit light sources. The tutorial will begin with a brief history of flicker and its effects on humans and wildlife. We will then demonstrate individual light sources and combinations of components that are able to create varying levels of flicker. The tutorial will conclude with an opportunity for audience members to test our various lighting samples. We will be using common household equipment to emphasise that problems with flicker can affect us all.
All attendees are welcome to come along.
---
CMC Nominations

Awards
2019 Awards
---
The Awards represent the NZ Chapter's most important contribution to the recognition and promotion of the art and science of illuminating engineering in NZ. As well as giving acclaim to designs of high standard, the Society believes that in promoting the awards, the concept of professionalism in the industry is enhanced and the importance of lighting design is publicly acknowledged.

Education

Professional Development
---
Our industry leading, Nationally Accredited lighting courses are popular with new and seasoned professionals across the building and construction sectors, including engineers, builders, designers, architects, lighting professionals, and those involved in the development and regulation of lighting policy.
---
NZ Chapter Management Committee Nominations and Annual Chapter Meeting
Notice is given that the Annual Chapter Meeting (ACM) of the IESANZ NZ Chapter will be held on Wednesday 31 July 2019, 6.00pm at Beca Auckland.
Also, nominations for the 2019/20 NZ Chapter Management Committee are being called.
Nominations close 5.00pm on 20 July 2019.
Click here for more information & to download Nomination Form.
NZ Chapter Committee Members
President
Board Member

Greg Williams
greg.williams@beca.com
Vice President
Treasurer
Stephen Collard
nztreasurer@iesanz.org
Technical Events
Michael Warwick
michael@maw.nz
Membership
Status & Qualifications
David Arthur
info@spectratech.co.nz
Education
Susan Mander
s.mander@massey.ac.nz
LCNZ Liaison
Hamilton Events
Godfrey Bridger
godfrey@strategiclightingpartners.com
Communications
Website
Martin Granese
Martin.Granese@beca.com
Awards Convenor
Amy Taylor
amyclaretaylor@gmail.com
Awards Dinner Coordinator
Wellington Liason
Cedric Williams
cedric.williams@ideal.co.nz
Secretary
Tracy Bronlund
TBronlund@aesthetics.co.nz
Varda
Chris Watson
chris@kkdc.co.nz
Standards
Tauranga Liason
Clark Houltram
clark.houltram@aurecongroup.com
Christchurch Liason
Trevor Simpson
trevor.simpson@lights.co.nz
Auckland Liason
Mike Bernard
mbernard@xerolighting.com
Education: Introduction to Light 12th & 13th September
The IESANZ will be running their 2 day Introduction to Light course on 12th and 13th September, 2019. This course is best suited for those people new to the Industry who wish to fast track their lighting terminology and technology. Course aims is to provide participants to be suitably informed of the basic lighting concepts to enable them to understand and communicate these concepts to others. It is delivered by a combination of pre reading, face to face teaching, assessment and revision. A Certificate of Completion will be provided on completion of this course. To book contact the Course Coordinator, Susan Wall at susan.wall@iesanz.org