Technical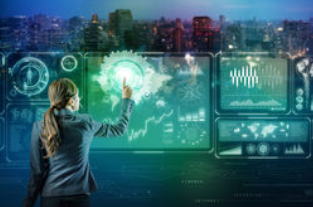 Tech/Social Events
---

---
IOT & Wireless Lighting Controls
*** Update ***
The NZ chapter will be running a tech event on the Internet of Things in short order, we are awaiting some certainty with regard to Covid levels and the return to level 1 prior to scheduling this event.
Our ongoing thanks to MHL for providing the speaker and sponsorship of the event and your understanding during this time of uncertainty.
Internet of Things (IOT) is considered to be the next revolution in technology – Industry 4.0. It will transform everything around us in a disruptive way including lighting. Currently, we are experiencing the first step in lighting towards IOT through wireless lighting control. Smart lighting controls has received a lot of global attention recently. Smart lighting controls aims to combine drivers with sensing, control algorithms and wireless communications to deploy scalable lighting solutions. Even though they are more versatile, comprehensive and advanced compared to the previous generation of lighting control, the end goal of smart control systems are to integrate and work autonomously in the IOT eco system.
At this event, team at Matt Hogg and Jeo Joseph of MHL would like to share their research over the last year in the field of IOT. Helping you to understand it from the perspective of a lighting professional and how it might change our industry.
The Presentation Includes Topics
● Understanding IOT and new opportunities in Lighting
● How IOT can help luminaries create new meaning and value
● Comparison on various wireless protocols
● Comparison on various emerging smart lighting controls systems
Thursday TBA 2021
Beca 21 Pitt Street,
Auckland Doors open at 5.30pm with a 6.00pm start
Drinks and nibbles will be provided
Please RSVP to nzchapter@iesanz.org by 23rd of February 2021
---

Awards

2021 Awards
---

Our 2021 Lighting Awards are the 29th October 2021
Award entry opens on 1 July 2021
Click Here to Enter
---
Events
---
Lighting for Education
How do we design lighting for schools, why does it matter, and what is a "quality learning space"?
Wellington – 6pm, 5th October
Christchurch – 6pm, 6th October
Auckland – 6pm, 7th October
(Venues to be advised)
Save the Date!
RSVP to : nzevents@iesanz.org .. to be kept in the loop.

Education

Professional Development
---
Our industry leading, Nationally Accredited lighting courses are popular with new and seasoned professionals across the building and construction sectors, including engineers, builders, designers, architects, lighting professionals, and those involved in the development and regulation of lighting policy.
---
Lighting Symposium NZ
(Training and up-skilling day for all lighting enthusiasts)
Massey Uni/IESANZ Upskilling day –
9am to 4pm Friday 30 July 2021
IESANZ and Massey University are proud to announce the Sustainable Lighting Symposium to be held on 30 July 2021. You are invited to update your lighting knowledge and join the conversation on lighting and sustainability at this national one-day event.
Invited speakers will explore various issues relating to sustainable lighting in a series of addresses. Round-table discussions will provide opportunities for collaborative thinking and networking so that together we can provide a plan for sustainable lighting in New Zealand.
The symposium is fully catered, with morning tea, lunch and afternoon tea provided.
Attendees qualify for 6 CPD points.
RSVP - By Clicking on the Image Below and Registering.
---
---
NZ Chapter Committee Members
President
Board Member

Greg Williams

greg.williams@iesanz.org

gregwilliams@beca.com

Vice President
Kate Conway
kate@lightingdesignbykate.co.nz
Treasurer
Stephen Collard
nztreasurer@iesanz.org
Secretary
Tracy Bronlund

nzchapter@iesanz.org

tracyb@bpl.co.nz

Awards Convenor
Deepak Chandra
deepak.chandra@fagerhult.co.nz
Awards Dinner Co-ordinator/Wellington Liaison
Trevor Simpson
trevor.simpson@light.co.nz
LCNZ Liaison

Greg Williams

Alina Iacob

greg.williams@iesanz.org

alina.jacob@zumbotelgroup.com

Technical Events
Josh Duckett
josh@impressionslighting.co.nz
Membership/Status & Qualifications
Kate Conway
kate@lightingdesignbykate.co.nz
Standards
Ewan Cafe
ewen@3dlightingdesign.com
Hamilton Events
Josh Duckett
josh@impressionslighting.co.nz
Wellington Events

Cedric Williams

Michael Warwick

cedric.williams@ideal.co.nz

michael@maw.nz

Christchurch Liaison
Trevor Simpson
trevor.simpson@lights.co.nz
Auckland Liaison

Mike Bernard

Alina Iacob

mbernard@xerolighting.com

alina.jacob@zumbotelgroup.com

Communications/Website

Martin Granese

Nathan Gilchrist

Martin.Granese@beca.com

nathang@adlt.co.nz

Education
Susan Mander
s.mander@massey.ac.nz
Varda
Nick Gilbert
nick@forthdimension.co.nz