Technical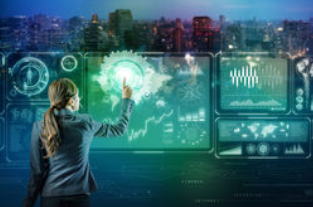 Tech/Social Events
---

Flicker Presentation
Harald Giffels
The requirement of flicker free lighting installations has become more and more part of most lighting designs in recent years.
Different Standards (eg. IEEE 1789) have emerged to provide a more uniform evaluation of flicker.
As flicker can have a direct impact on your visual capabilities it has as much an impact on every one's wellbeing.
This presentation is trying to provide some inside to current standards and real live demonstration of how to measure flicker.
Christchurch – Wed 10th August
Venue: Cashmere Club, 50 Colombo Street, Cashmere Christchurch
Door open at 6.00pm with the presentation starting at 6.30pm
Wellington – Thurs 11th August
Venue: Wellington Faculty of Architecture & Design Innovation, LT1 Room, 139 Vivian Street, Te Aro, Wellingtion
Doors open at 5.30pm with the presentation starting at 6.00pm
Auckland – Tues 16th August
Venue: Ponsonby Cruising Club, 141 - 151 Westhaven, Auckland
Doors open at 5.15pm with the ACM starting at 5.40pm
then the presentation will start directly afterwards
---

Lighting for Education
How do we design lighting for schools, why does it matter, and what is a "quality learning space"?
Wellington – TBA
Christchurch – TBA
Auckland – TBA
(Venues to be advised)
Save the Date!
RSVP to : nzevents@iesanz.org .. to be kept in the loop.
---

Education

Professional Development
---
Our industry leading, Nationally Accredited lighting courses are popular with new and seasoned professionals across the building and construction sectors, including engineers, builders, designers, architects, lighting professionals, and those involved in the development and regulation of lighting policy.
---
Events
---
NZ Chapter Committee Members
Chapter President, Membership, Status & Qualifications

Kate Conway

kate@lightingdesignbykate.co.nz

Mb: 021 294 980

Chapter Vice President, NZ Chapter Board Member, LCNZ Liasion
Greg Williams

greg.williams@iesanz.org

Mb: 021 309 088

Chapter Treasurer, Co-opted Board Member
Stephen Collard

nztreasurer@iesanz.org

Mb: 027 214 3272

Chapter Secretary
Tracy Bronlund

nzchapter@iesanz.org

trbrolund@aesthetics.co.nz Mb: 021 447 284

Awards Dinner Chair
Deepak Chandra

Deepak.chandra@corys.co.nz

Mb: 027 518 0750

Varda Editor
Nick Gilbert

Nick@fourthdimension.co.nz

Mb: 021 809 413

Technical Events - Hamilton
Varda Co-Editor
Josh Duckett
josh@impressionslighting.co.nz
Standards & Awards Convenor
Ewan Cafe

ewen@3dlightingdesign.com

Mb: 021 736 877

Wellington Liaison

Cedric Williams

Michael Warwick

Cedric@Targetti.co.nz Mb: 021 0245 9903

michael@maw.nz Mb: 021 802 850

Christchurch Liaison
Tony Woodhouse

tony.woodhouse@eaglelighting.co.nz

Mb: 021 655 609

Technical Events

Mike Bernard

mbernard@xerolighting.com

Mb: 021 672 237

Website & Communications

Nathan Gilchrist

nathang@adlt.co.nz

Mb: 0274 301 111

Education
Susan Mander

s.mander@massey.ac.nz

Mb: 021 108 4345

Auckland Liaison
Alina Iacob

alina.jacob@zumbotelgroup.com

Mb: 027 600 0485