Technical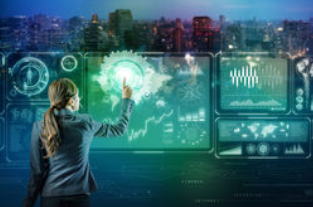 Tech Events
---
PLEASE NOTE: Given the current circumstances around COVID-19 future Technical events will be provided via our online webinar series.
View our previous webinars presented by
Dariusz Kapzchak
Unified Glare Rating of LED Luminaires in
indoor applications
Ian Johnson
IESANZ NZ Chapter Maintenance Factor Calculations Presentation AS/NZS1680 Feb 2020.
(Please note: member access is required to view previous webinars)

Awards

2020 Awards
---
Our Lighting Awards Programme is continuing in light of current events around COVID-19.
Award entries open on 1 June and close on 31 July 2020.
---
Gala Dinner
We are monitoring the effect of the looming recession, Covid-19 travel restrictions etc. Should it be necessary, we will relocate the dinner to one of the main centers, or postpone this event for a year. The CMC will make the decision on whether to run the event at the latest in August 2020 (when the health and economic situation is hopefully more clear). In the event of postponement, our NZ members will be notified via a special email bulletin. In the case of postponement, Sponsors will get the benefit of an additional year's sponsorship – note that we still need your support.

Education

Professional Development
---
Our industry leading, Nationally Accredited lighting courses are popular with new and seasoned professionals across the building and construction sectors, including engineers, builders, designers, architects, lighting professionals, and those involved in the development and regulation of lighting policy.
---
Lighting Symposium NZ
(Training and up-skilling day for all lighting enthusiast)
Massey Uni/IESANZ Upskilling day – postponed to a later date TBC
RSVP - nzevents@iesanz.org
---
NZIHT COURSES
The NZ Chapter is pleased to support and note the NZIHT (NZ Institute of Highway Technology) is running their courses on road lighting in June in two different locations
Course A – AS/NZS1158, a 1 day course facilitated by Steve Muir and Geoff English, Chch 03/06/20 and Auckland 24/06/20

Course B – Design Training, a 1 day course facilitated by Steve Muir, Chch 04/06/20 and Auckland 25/06/20
NZ Chapter Committee Members
President
Board Member
LCNZ Liason

Greg Williams
greg.williams@beca.com
Vice President
Treasurer
Stephen Collard
nztreasurer@iesanz.org
Technical Events
Michael Warwick
michael@maw.nz
Membership
Status & Qualifications
Education
Susan Mander
s.mander@massey.ac.nz
Hamilton Events
Josh Duckett
josh@impressionslighting.co.nz
Communications
Website
Nathan Gilchrist
nathang@adlt.co.nz
Awards Convenor
Awards Dinner Coordinator
Kat Mulder
kat.mulder@ideal.co.nz
Wellington Liason
Cedric Williams
cedric.williams@ideal.co.nz
Secretary
Tracy Bronlund
tracyb@bpl.co.nz
Awards Dinner Chair
Varda
Chris Watson
chris@kkdc.co.nz
Standards
Tauranga Liason
Clark Houltram
clark.houltram@aurecongroup.com
Christchurch Liason
Trevor Simpson
trevor.simpson@lights.co.nz
Auckland Liaison
Awards Dinner Committee
Mike Bernard
mbernard@xerolighting.com
Committee Member
Martin Granese
Martin.Granese@beca.com
Education: Introduction to Light 7 & 8 May
The IESANZ will be running their 2 day Introduction to Light course on 7th & 8th May 2020. This course is best suited for those people new to the Industry who wish to fast track their lighting terminology and technology. Course aims is to provide participants to be suitably informed of the basic lighting concepts to enable them to understand and communicate these concepts to others. It is delivered by a combination of pre reading, face to face teaching, assessment and revision. A Certificate of Completion will be provided on completion of this course. To book contact the Course Coordinator, Susan Wall at susan.wall@iesanz.org